Our Mission
To inspire people to be blessed and to be a blessing by using and giving the powerful gift of prayer!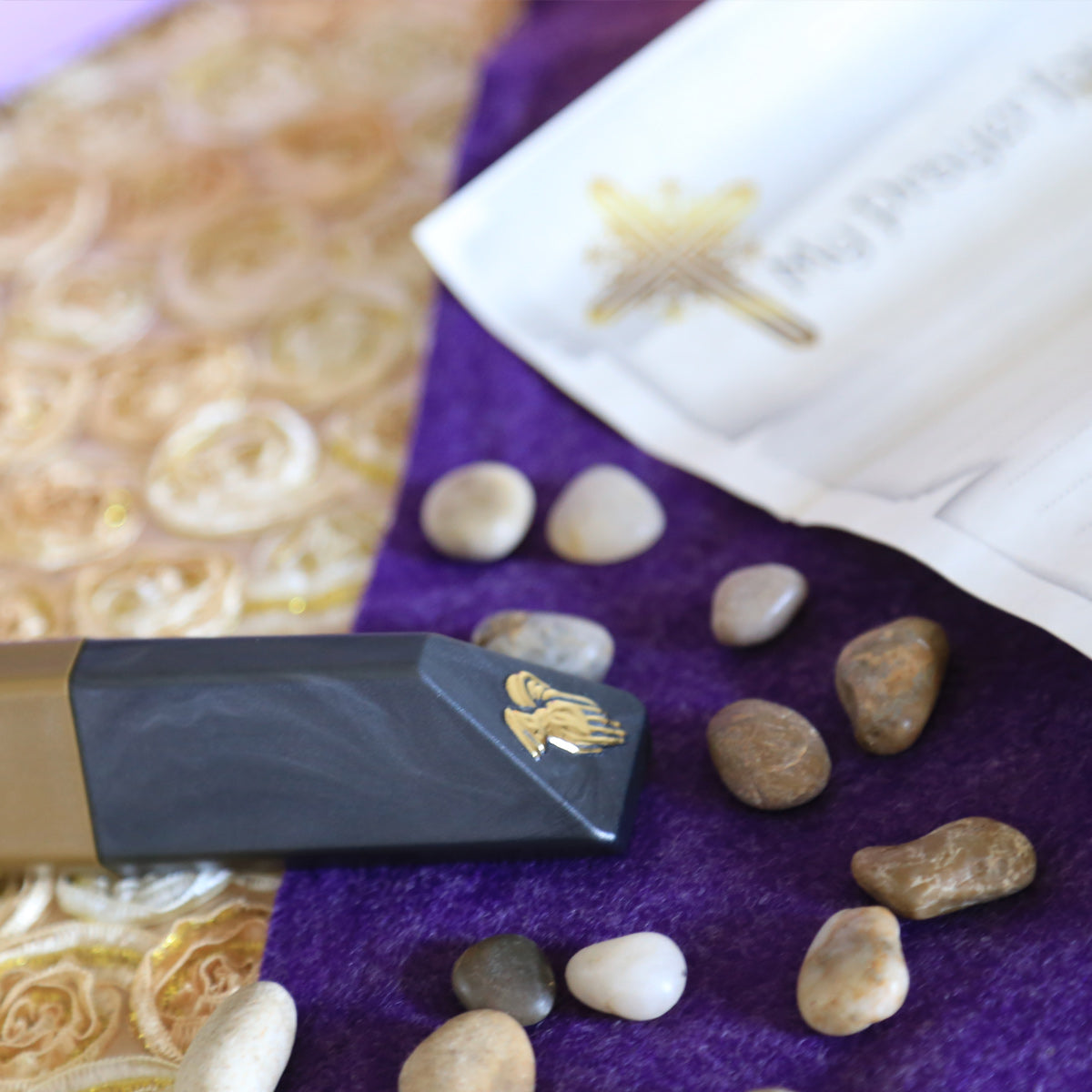 What inspired us?
The inception of the Prayer Capsule came from a prayer two friends, Dennis and Sheila, unknowingly prayed for one another after a door closed and hope seemed lost. Upon asking for God's blessing, Dennis was given the vision of a prayer capsule. It was placed upon his heart to invite Sheila to join him in creating the Prayer Capsule to help and inspire all of mankind; a passion the two share. Both born and raised on a farm in the prairie and believing that the Holy Spirit led them to the creation of the Prayer Capsule, they were inspired to give the name Prairie Spirit to their joint venture.
Both born and raised on a farm in the prairie and believing that the Holy Spirit led them to the creation of the Prayer Capsule, they were inspired to give the name Prairie Spirit to their joint venture.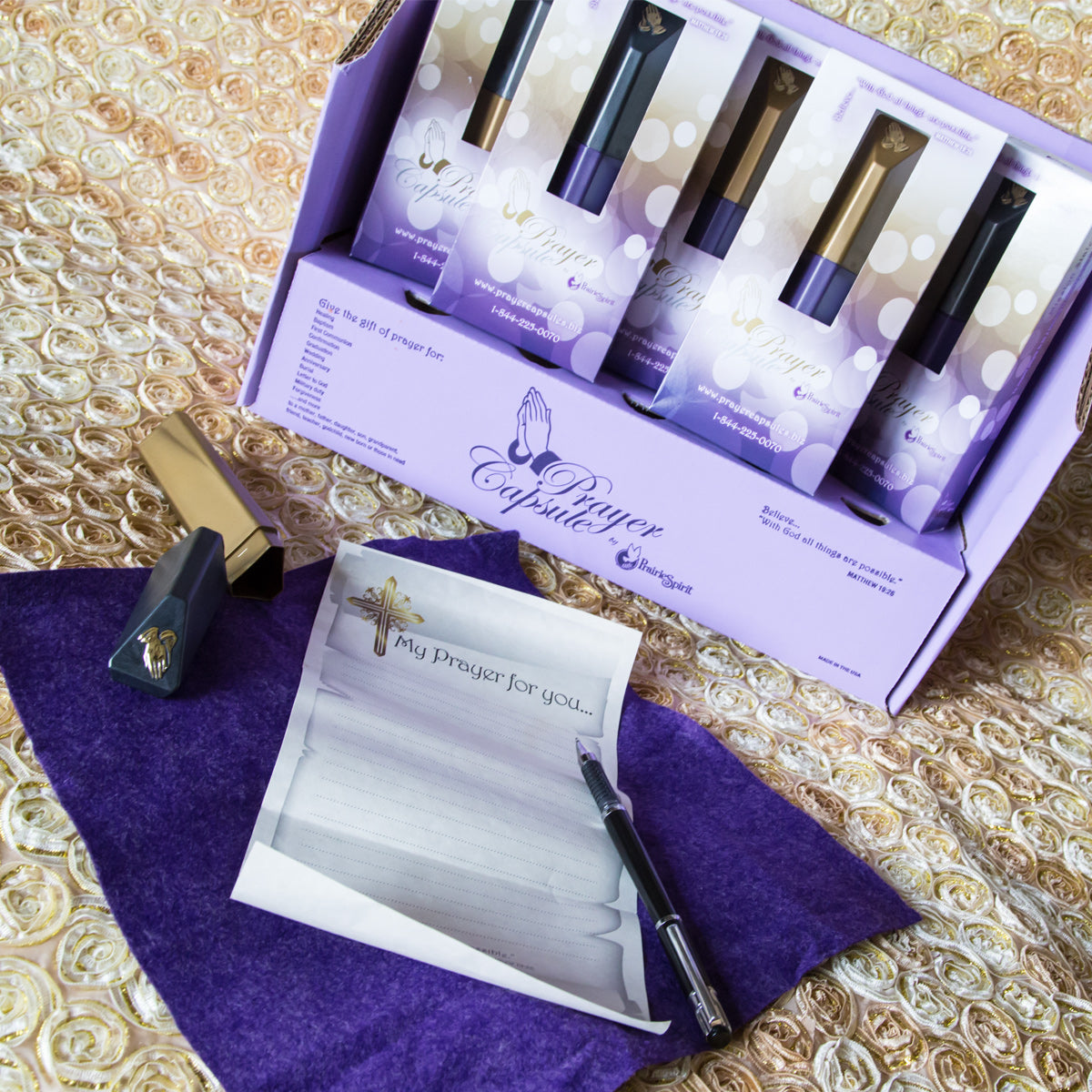 Prayer Capsule's Creation
The Prayer Capsule is locally made in Aberdeen, South Dakota, where Sheila and Dennis live nearby.
All the design, development, and marketing were completed by local companies who worked with Sheila and Dennis to bring their vision to life. Sheila and Dennis would like to acknowledge and thank the following local businesses: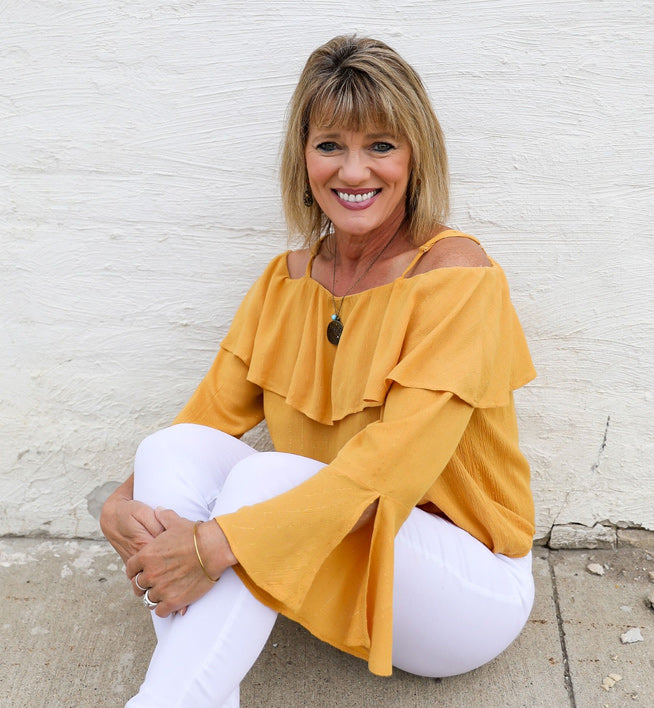 Sheila Malsam
Sheila, author of Growing Through the Storm is a Christian Mentor, a facilitator for the Alzheimer's Association Support Group, a member of the John Maxwell Team certified to coach, teach, speak, and train, and a three-time attendee of the She Speaks Conference hosted through Proverbs 31 Ministries.
She is passionate about helping others to seek the Lord in their times of need and to put their hope in His promises. It is her hope that her experiences will inspire others to believe there is power in prayer. She encourages others to put their trust in the Lord, to have faith in His loving care that He will provide for their needs, and to develop a relationship with Him through trials they may face.
Being a person who struggles with anxiety, depression, fear, doubt, worry, self-pity, and unworthiness far more than she wants to admit, Sheila has learned that the best gift she can give to herself is the gift of prayer. She is committed to using the Prayer Capsule for the benefit of her well-being by writing frequent prayer requests to the Lord and feeling confident that her request has been made and is in the hands of the Almighty God who can make all things possible.
She is a native of South Dakota who grew up in the prairie on a farm with her family of twelve. She is a wife to a husband whose dream is to see her dream come true. She is the mother of two, a son and a daughter, the stepmother of two, a stepdaughter and a stepson, and a grandmother of four grandchildren as of now.
She enjoys quiet time with the Lord, being with family, listening to music and inspirational messages, and being in nature which helps her connect with her passion for writing.
When Sheila's not writing or spending time with her family, you'll find her gardening, cooking, baking, cleaning, sewing, scrapbooking, taking a walk, riding bicycle, working out, or mentoring a friend, or simply sharing conversation with them over a lunch date.
Learn more at my website sheilamalsam.com »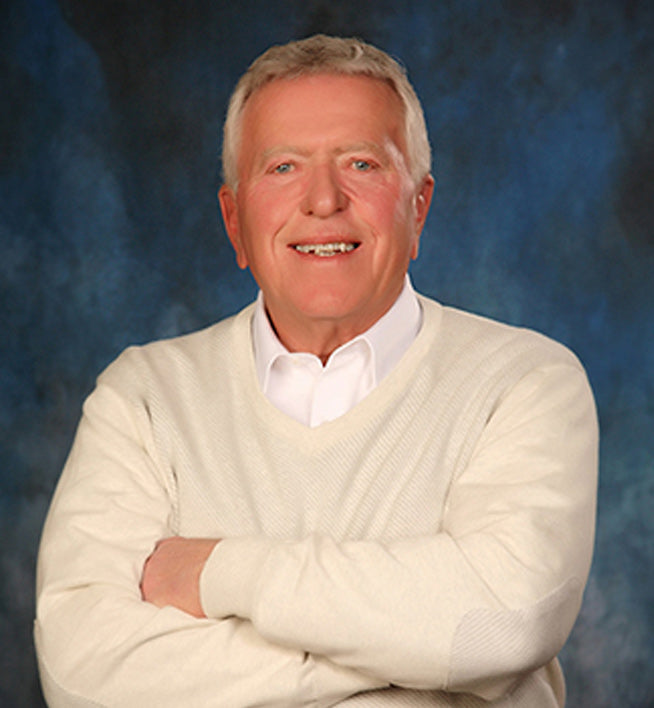 Dennis Jones
Dennis is a native of South Dakota. He is the father of three, one daughter and two sons, and a grandfather of five grandchildren. He was born and raised on a fourth-generation family farm near Bath that was homesteaded by his great-grandparents in 1880 where he currently resides and operates his family farm. Dennis has been active in serving as a board of directors in a wide variety of civic and business organizations. 
Being the co-creator of the Prayer Capsule is one of the most satisfying accomplishments in his lifetime.
Knowing that his grandmother and parents prayed for him, it would have been an inspiration to receive the prayer to know what was prayed and to keep the gift for a lifetime to treasure.
Having wondered that if prayer is a gift to give to another, why then do we keep the prayer we pray between God and ourselves rather than sharing it with the person we are praying for? Dennis believes God wants us to share our prayer with whom we are praying for in hopes to make a positive difference in that person's life. Sheila's Christianism that rubbed off onto him played a definite part in the creation of the Prayer Capsule.
Buy the Prayer Capsule
Will you choose to give the gift of prayer? 
We have three styles to choose from. Buy one or buy them all to offer a personal touch for any occasion or circumstance with your handwritten prayer or encouraging note tucked inside the Prayer Capsule for a keepsake for forever!